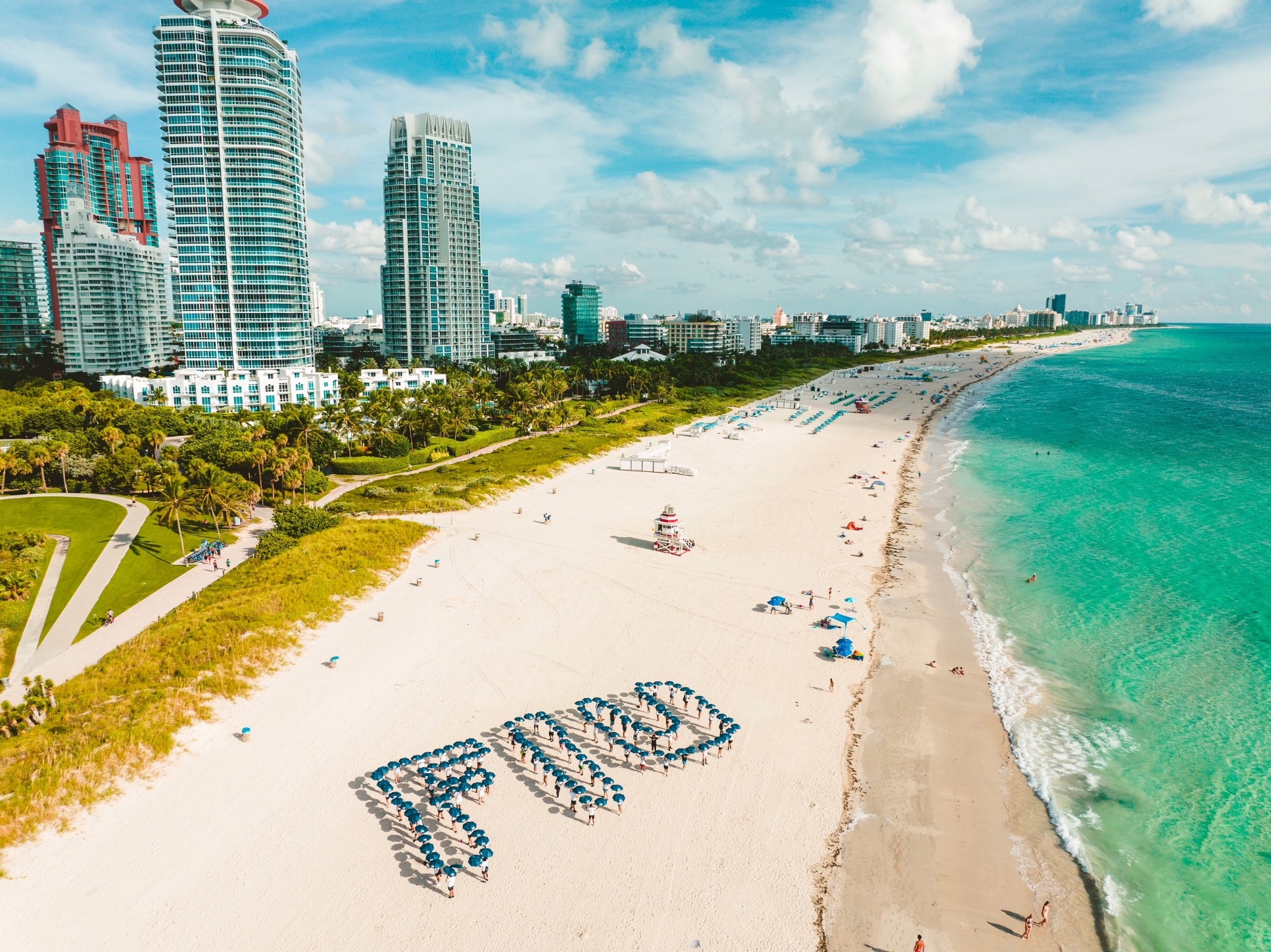 This is a 12-month, full-time faculty appointment with benefits. We are looking for talented individuals to support our mission. The university offers an excellent benefit package explained on hr.fiu.edu/employees-affiliates/benefits/.
To read the full job announcement and apply, go to careers.fiu.edu and look for Job ID 527812.
Job Summary
The Florida International University Libraries seeks an energetic and service-oriented full-time Research Associate. Located at the Green Library and reporting to the Head of the Geographic Information Systems (GIS) Center, this position will have primary responsibility for providing public services in the areas of GIS and Remote Sensing (RS) for FIU students and faculty. This position will also be responsible for GIS related -training, consultation, outreach, as well as acquiring and managing the geo-spatial data. This position provides direct supervision to full-time or part-time OPS employees.
Provides public services in the areas of GIS and Remote Sensing (RS) including one to one consultation, GIS students accounts, map-making, spatial data analysis and visualization for the FIU community.
Leads efforts in outreach, exhibits, GIS training workshops and informal education for GIS users including undergraduate, graduate students, researchers and faculty at FIU;
Leads efforts in administration, maintenance and updates of the GIS Center's website, including maintains the GIS Center's social media platform;
Oversees metadata management for cartographic materials and geo-spatial datasets;
Manage the specialized equipment and computing environment in coordination with Library IT Systems department
Monitors the workflows and manages the supporting temporary student employees;
Participates in the collection development of cartographic materials and spatial datasets by corresponding with library technical services and acquisition departments;
Participates in grant proposal writing and contract development;
Participates in GIS RS related research projects and activities at the GIS Center;
Other work related activities assigned by the Head of GIS-RS Center.
Qualifications
Must have Master's degree from an accredited institution with demonstrated record of academic research achievement, or professional qualifications in the field of specialization above those which would be equivalent to the highest degree;
Demonstrated professional experiences using geo-spatial technology
Comprehensive knowledge of GIS and Remote Sensing software, such as ESRI's ArcGIS software suite as well as other software such as ENVI, ERDAS, QGIS, etc.
Strong knowledge of online and data services, such as ArcGIS Online and Hub, etc.
A strong service orientation and team work ethics;
Supervisory and managerial experiences desired;
Demonstrated problem-solving skills;
Excellent verbal written communications skills.
Rank / Salary
Non-tenured faculty status;
Rank and salary are competitive based on qualifications and experience.
About the FIU Libraries
Applications must be submitted on-line at careers.fiu.edu. When applying please reference Job Opening ID: 527812. Attach a cover letter, a resume, and the names and contact information for 3 professional references, in a single file. To receive full consideration, applications and required materials should be received by October 9, 2022. Review will continue until position is filled. All inquiries should be directed to Jamie Rogers, Chair of the Search and Screen Committee, at rogersj@fiu.edu.
About FIU
Florida International University is Miami's public research university, focused on student success. According to U.S. News and World Report, FIU has 42 top-50 rankings in the nation among public universities. FIU is a top U.S. research university (R1), with more than $200 million in annual expenditures. FIU ranks 15th in the nation among public universities for patent production, which drives innovation, and is one of the institutions that helps make Florida the top state for higher education. The Next Horizon fundraising campaign is furthering FIU's commitment to providing students Worlds Ahead opportunities. Today, FIU has two campuses and multiple centers, and supports artistic and cultural engagement through its three museums: Patricia & Phillip Frost Art Museum, the Wolfsonian-FIU, and the Jewish Museum of Florida-FIU. FIU is a member of Conference USA, with more than 400 student-athletes participating in 18 sports. The university has awarded more than 330,000 degrees to many leaders in South Florida and beyond. For more information about FIU, visit www.fiu.edu.
To apply, go to careers.fiu.edu and search for Job ID 527812.